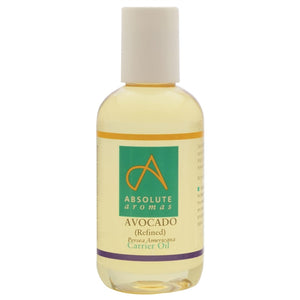 Avocado Refined (Italy)
Botanical Name:  Persea gratissima
Botanical Family:  Laureceae 
Therapeutic Properties:  Avocado Refined contains saturated and monounsaturated fatty acids and vitamins A, and D. It is rich in lecithin and is a very viscose oil able to penetrate the skins upper layers. An excellent carrier oil for dehydrated, dry itchy and ageing skin.  This carrier oil is best suited for facial massage and facial blends.
Avocado Emollient Body Oil
30 mL of Avocado Refined
6  drops of Lavender (High Altitude)
3 drops of Geranium Egypt.
Blend all the ingredients, place in the bottle.  Use as a massage blend after a shower or soak in the bath with 1/2 the formulation.