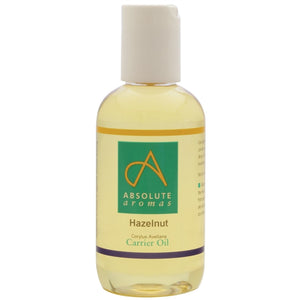 Hazelnut Oil (Italy)
Botanical Name:  Corylus avellana
Botanical Family: 

 Corylaceae

Therapeutic Properties: Hazelnut is a slightly astringent, easily-absorbed oil that is particularly suited to facial massage.  Hazelnut Oil is a good carrier oil for creating facial blends for oily or combination skin types. It can be blended up to 10% with other carrier oils.
Hazelnut Facial Oil
5 mL Hazelnut
25 mL Apricot Kernel
2 drops of Austrailian Sandalwood
Combine ingredients and use on face after cleansing.