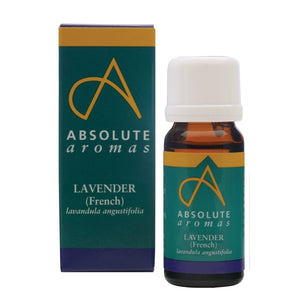 Lavender (France)
Lavendula angustifolia 
Plant Family: Lamiaceae (Labiatae).
Method of Extraction: The oil is steam distilled from the freshly cut flowering tops.
Main Therapeutic Properties: Analgesic, Antibacterial, Antifungal, Anti-inflammatory, Antirheumatic, Antispasmodic, Calmative.
Contraindications: Non toxic and non irritant in prescribed doses.
 Non-toxic, non-irritant in prescribed doses.  Keep away from children. Consult with a healthcare provider if pregnant
Oil Appearance: Clear to pale yellow.
Chakra: Heart, Crown & Base.
Chinese Element: Fire (& Wood).
Lavender is the most widely used essential oil in aromatherapy, particularly for its relaxing and antiseptic properties. The plant name is derived from the latin 'Lavare' - to wash, probably from its use to cleanse wounds.
Lavender has a fresh, floral, light, sweet aroma. Also known as Clonal Lavender, this Lavender grows at low altitude in the Provence region of France. It has a lower ester content than High Altitude Lavender, giving it a slightly more pungent and earthy aroma. Lavender is a gentle oil and is the most versatile in aromatherapy. 
Lavender is best known for its relaxing properties; try placing two drops on a handkerchief by your pillow at bedtime.