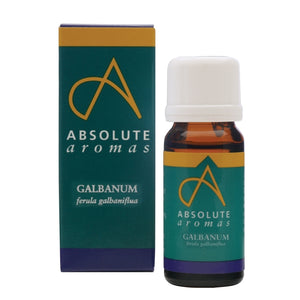 Galbanum
Plant Family: Apiaceae.
Method of Extraction: The oil is steam distilled from the resin of Ferula trees which grow wild in the Middle East.
Oil Appearance: Dark yellow
Contraindications:   Non-toxic and non-irritant when used in prescribed dosages.  Keep away from children.  Do not use during pregnancy.
For oily, problem skin, try a weekly steam inhalation with 2 drops of Galbanum and 1 drop of Lemon.  Add the essential oils to a bowl of just boiled water, cover the head with a towel, lean slightly towards the bowl and breathe normally for 10 minutes. 
Alternatively, blend the same quantities of essential oil with 10ml of Jojoba or Hazelnut carrier oils and apply daily.
Galbanum is a refreshing yet lasting essential oil to diffuse. Try 3 drops of Galbanum, 1 drop of Geranium and 2 drops of Bergamot in a burner or diffuser.