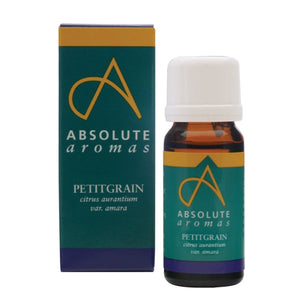 Petitgrain (Citrus leaf)
citrus aurantium var amara
Botanical Family: Rutaceae (Citrus family)
Extraction:

The oil is steam distilled from the twigs and leaves of the Bitter Orange tree, Citrus Aurantium subspecies Amara.

Fragrance Profile: Herbaceous green -base notes
Appearance: Clear.
Contraindications:  Non-toxic, non-irritant in prescribed doses.  Keep away from children.  During pregnancy consult with a personal health care provider.
Chakra:  Resonates with base and sacral chakra
This is the same tree from which Neroli (Orange Blossom) and Bitter Orange essential oils are produced. It is sometimes referred to as the poor mans Neroli.
The Petitgrain from Paraguay, essential oil is distilled exclusively from the bitter-sour subvariety of Bitter Orange trees, which grow both semi-wild and cultivated throughout the interior of Paraguay. Production of the oil is dominated by Paraguay with high quality and cost-effective production.
Before an important evening out, try soaking in a tepid/warm bath containing 3 drops of Petitgrain, 1 drop of Rosemary and 2 drops of Bergamot, all blended in a teaspoonful of Coconut oil.
Blend the following oils in 10ml of Peach Kernel oil for a delicious-smelling massage oil to help you sleep: 1 drop of Petitgrain, 2 drops of Neroli and 2 drops of Lavender.
To soothe the senses and uplift the spirit, blend 2 drops each of Petitgrain, Neroli, and Orange in 10ml of Jojoba oil and swirl into a warm bath.