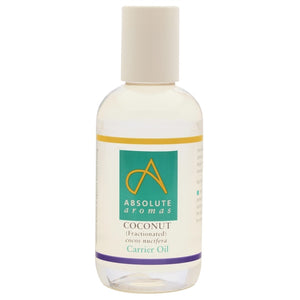 Coconut (Fractionated) (Phillippines)
Botanical Name: Cocos nucifera
Botanical Family: Palmae 
Coconut oil is softening, soothing and nourishing for the face, scalp and hair. It is particularly good for people with dry skin and often used in lip balms and hair products. 
Coconut is a light, non-greasy and easily absorbed making it invaluable for skin and hair care as it is softening, soothing and nourishing.
It provides a high slip when used in body massage and is particularly good when massaging people with lots of body hair as they tend to absorb more oil quickly!
Simple Massage Oil Blend
30 ml Coconut oil
2 drops of Ylang Ylang
1 drop of petitgrain
Thoroughly blend all the ingredients together all the ingredients. And use all over body butter.