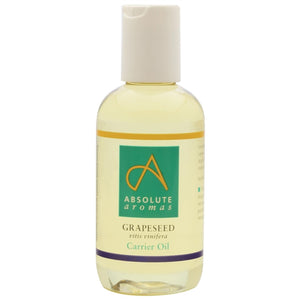 Grapeseed (Italy)
Botanical Name:  Vitis vinifera
Botanical Family:  Vitacea
Therapeutic Properties: 
Grapeseed is the second most popular massage oil as it is a light oil with a non-sticky texture and high 'slip'.
Grapeseed oil is usually used as an alternative carrier oil for those who are predisposed to allergic reactions.  This carrier oil lacks nutrients - however, can be compounded with other oils such as evening primrose or borage to enhance its therapeutic properties.
Gentle Massage Oil
25 mL of Grapeseed Oil
5 mL of Evening Primrose
Add 1 drop of Rose Otto into the Almond oil and massage the whole body after a shower.