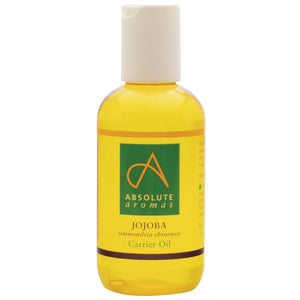 Jojoba (South Africa)
Botanical Name:  Simmondsia Chinensis
Botanical Family:  Buxacea
Therapeutic Properties: 
 Jojoba is a fine oil, high in vitamin E and resembles the skin's sebum in composition. It has a very long shelf life as it does not oxidize easily.  Jojoba is especially good for the hair and scalp. It is also perfect for facial massage, blending with other carrier oils and for use in daily skincare, particularly for oily or combination skins.  It is actually a wax, not an oil, so can solidify if kept in cold conditions or if put in the fridge.
Jojoba also contains myristic acid which is an anti-inflammatory, therefore a good base oil for people with stiff and aching joints.  It is also one of the carrier oils recommended for baby massage.
Exotic body massage oil
30 mL Jojoba
1 drop of Ylang Ylang
1 drop of Sandalwood
4 drops of mandarin
Blend ingredients together and add to a dropper bottle.  Massage full body after a shower.