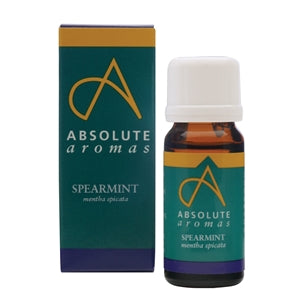 Spearmint (USA)
Mentha spicata
Plant Family: Lamiaceae (Labiatae).
Method of Extraction: It is steam distilled from the leaves of the herb.
Main Theraputic Properties: Analgesic, Antibacterial, Anticatarrhal, Anti-inflammatory, Antispasmodic, Digestive stimulant, Insect repellent.
Contraindications: Do not use if pregnant or breastfeeding. Do not use on children.  Avoid using on people with epilepsy, heart disease or fever. Do not use at more than 2% dilution on the skin or mucous membrane areas. Do not apply more than 1ml per 24 hours.
Oil Appearance: Clear.
Chakra: Throat & Sacral.
Chinese Element: Earth & Wood.
 Spearmint is a hardy branched herb, the oil is pale olive to pale yellow in colour. It has a green, herbaceous aroma.