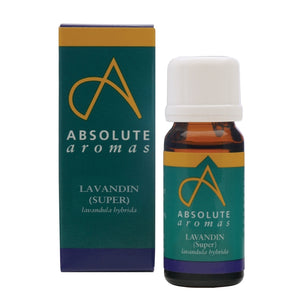 Lavandin, Super (France)
Lavendula hybrida - France
Country of Origin: France.
Plant Family: Lamiaceae (Labiatae).
Method of Extraction: The oil is steam distilled from flowering tops of this hybrid plant.
Main Theraputic Properties: Analgesic, Antibacterial, Anticatarrhal, Antifungal, Anti-inflammatory, Calmative, Neurotonic, Antispasmodic.
Contraindications: Do not use if pregnant or breast feeding. Do not use on children under the age of 2. Do not use on people with epilepsy or fever. Do not use at more than 2% dilution on the skin or mucous membrane areas.
Chakra: Heart, Crown & Base.
Chinese Element: Fire (& Wood).
Lavandin is a hybrid of true Lavender with Spike Lavender, giving Lavandin a more camphoraceous and penetrating aroma than true Lavender. Those looking for an aroma reminiscent of English garden lavender may well prefer Lavandin.