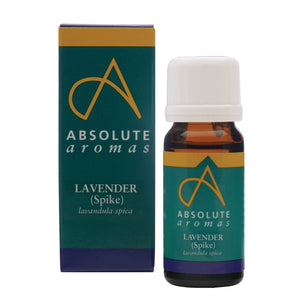 Lavender, Spike (Spain)
Lavandula latifolia 
Plant Family: Lamiaceae/Labiatae.
Method of Extraction: The oil is steam distilled from the flowering tops.
Main Theraputic Properties: Analgesic, Anti-depressant, Anti-septic, Decongestant, Emmenagogue, Insecticide, Anti-bacterial.
Contraindication:  Non-toxic and non-irritant in prescribed doses. However, this oil should be used in low dilutions so as not to overpower your blend, as it can be a strong oil.  Keep away from children.  Do not use during pregnAppearance
Appearance: Pale Yellow. Spike Lavender has a fresh, camphoraceous aroma.
Lavender Spike is a fresh, camphoraceous oil; commonly used to treat winter chills, respiratory and joint problems. It blends well with Eucalyptus Globulus as a decongestant remedy.
The main difference between Spike Lavender and True Lavender (Lavandula Angustifolia) is the high camphor and 1.8 cineole content of the Spike Lavender, making it a much more stimulating oil. Therefore Spike Lavender can be used for pain relief, as it has excellent analgesic properties.
Lavender Spike is considered the 'male lavender' in contrast to Lavandula Angustifolia, which is referred to as the 'female lavender'.